Jessica, Assistant Manager
Jessica was raised in Brooklyn, New York. She completed a B.A. in Sociology and then joined Williamsburg Animal Clinic as a client service representative. She has since then stepped into the assistant manager role where she gets the best of both worlds. Jessica always knew that she wanted to serve people so being part of the process of helping animals as well was a plus in her journey. Her first encounter with animals happened at WAC and it helped her discover that she is in fact a dog person.   She has two young children and a partner whom she dedicates all her spare time to. They enjoy outdoor and sensory activities as a family. Jessica also loves book binging and solo sports such as swimming, roller skating, and biking.

Belinda, Practice Manager
Belinda was born and raised in Queens, New York. Growing up she had lots of different animals like dogs, cats, hamsters, birds, and turtles. This led to her first job in a local veterinary clinic where her passion for animals continued to grow. Over the years she advanced from a kennel worker to veterinary assistant, and then technician. In 2007, she joined Williamsburg Animal Clinic as lead technician and staff supervisor. Belinda has been at this practice ever since, taking on the role of practice manager.
While working in the veterinary field Belinda pursued a career in elementary education. Eventually she decided it was time to combine the two careers she loved most. With over 15 years' experience she used her skills to teach newcomers to become veterinary technicians, and assistants. She loves being able to share the knowledge she's acquired with coworkers, and clients alike. Having animals of her own, Belinda understands how stressful it can be when pets are sick. Taking time to thoroughly explain procedures and addressing the clients' concerns is extremely important to her.
Even though Belinda loves all animals, she does have a soft spot for cats, and had a calico named Cookie for almost 18 years. Just recently she adopted a new fur baby, Obi and he is her son's first pet! Outside of work, Belinda enjoys working on arts and crafts projects, and exploring new places with her five-year old, Robby.
Janiece, CSR
Janiece was born and raised in Brooklyn, New York.  As a child she wanted to become a pediatrician.  She thought going into the animal field would help her grow her passion for medicine.  Little did she know she would grow to love the field and make a career out of it.  Janiece has worked in every department from veterinary assistant to technician assistant and client service representative.  She continues to help in all departments, whenever she is needed.   Janiece has been working at Williamsburg Animal Clinic for over ten years and continues to be a vital asset to the team.  On her free time, she enjoys retail shopping, and traveling with her two kids. She also has two cats that she adores, named Stormy and Leah.
Maria, CSR
Bio coming soon.
Karen, Veterinary Technician
Bio coming soon.
Elvie, Veterinary Assistant
Bio coming soon.
Destinee, CSR
Bio coming soon.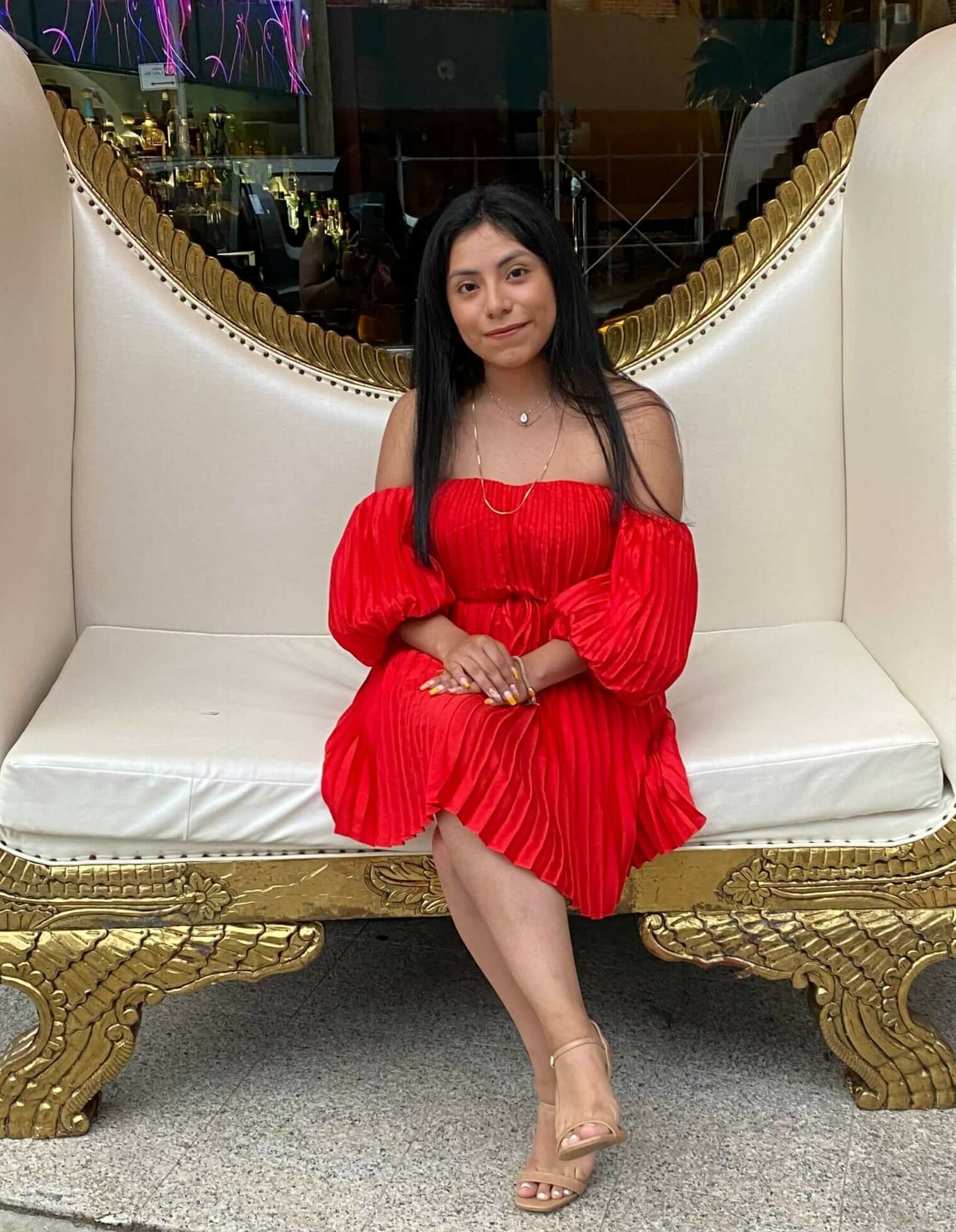 Rosario, CSR
Rosario was born and raised in New York City. Unfortunately, she did not grow up with pets but has always wanted a dog. She pursued a career in Business Administration and has worked in various billing departments before Williamsburg Animal Clinic. Rosario appreciates being part of a team that is dedicated to servicing animals' wellbeing. She is a mother of two and enjoys quality time with her family, especially planning outdoor activities. On her spare time, Rosario is an active event organizer in her daughter's school and designs custom goods for all special occasions as a hobby.

Trinity Soto
Trinity was born and raised in Chicago, IL. She always loved animals, and she grew up owning mostly exotic pets. Some of these pets included fish, frogs, birds, and reptiles.
 Trinity knew she wanted to be a vet by the time she was 5 years old. She focused on science programs in school, and eventually completed a BS in Animal Science from the University of Illinois at Urbana-Champaign. Williamsburg Animal Clinic is her first job in the veterinary field. Trinity enjoys learning new things and being able to help people and their pets as much as she can. She is very thankful to everyone at WAC so being so supportive and for teaching her on all aspects of the field. She plans on applying to vet school once the next application cycle opens up.
Currently, she has a dog named Taro, a cat named Onyx, and a bearded dragon named Tomato Soup. She moved to New York in the Summer of 2022 to be with her boyfriend (who is a veterinarian!) and they currently live together in Queens. In her free time, Trinity loves to play video games, hang out with her friends, and spend time with her animals and partner.